Run to Daylight - CD Single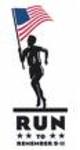 released 2005
Critics love this tune, calling it a "gem of a power pop track brought into a contemporary Modern Rock arrangement. Big hooks coming from both the musical and lyrical camps. Lyrically, the message...will leave listeners mouthing the words and raising their fists." (Danny McCloskey, Song With Vision Productions)

I was commissioned to write "Run to Daylight" as the official theme song for the first annual "Run to Remember 9-11" that brought 1,000 runners to San Francisco's picturesque Embarcadero on Sunday, September 11, 2005. Proceeds from the race benefited Team Bingham and the Tom Burnett Family Foundation, organizations established in memory of Mark Bingham and Tom Burnett, two Bay Area residents who lost their lives on September 11 aboard Flight 93.

I had the great privilege of becoming friends with Mark Bingham just a month before his death, and this song was my way of trying to honor him.